Aqua Services & Engineering (Pty) Ltd was established in 1993 to support Namibian water treatment.
ASE supplies water and wastewater treatment systems, equipment & components, water treatment chemicals, instruments and reagents, as well as maintenance services.
Passion for water solutions
ASE is passionately providing solutions in sustainable water treatment, enabling our clients to extend the use of water as their precious resource.
Through the water treatment solutions provided by ASE, our clients are able to enhance their environmental footprint, as the water can be applied for extended uses. Not only can the water be reused in secondary applications, but the treated water can be used for enhanced agricultural and domestic uses and thereby create self-sufficiency opportunities.
Professional background & solutions
The ASE team of professional engineers, chemists, installation teams and support services will provide our clients with reliable long-terms applications solutions that are being used by our clients since 1993.
Extensive background in Namibian water business
Since 1993, ASE has been involved with all major water treatment systems throughout Namibia, be it the upgrade of the Von Bach water treatment plant, the Goreangab water reclamation plant, the Erongo desalination plant, the Swakopmund wastewater treatment plant, the NamWater RO plant at Opuwo, the operation and maintenance of the Daberas treatment plants on the Orange river or the Ngoma border post wastewater treatment plants in Zambezi.
Extensive chemicals know-how and applications knowledge ASE has been supplying water treatment and commodity chemicals to utilities, industry and mines, backed by an extensive technical support team of professional chemists advising clients on the application, storage and handling of the chemicals supplied, to ensure the efficient and safe use thereof.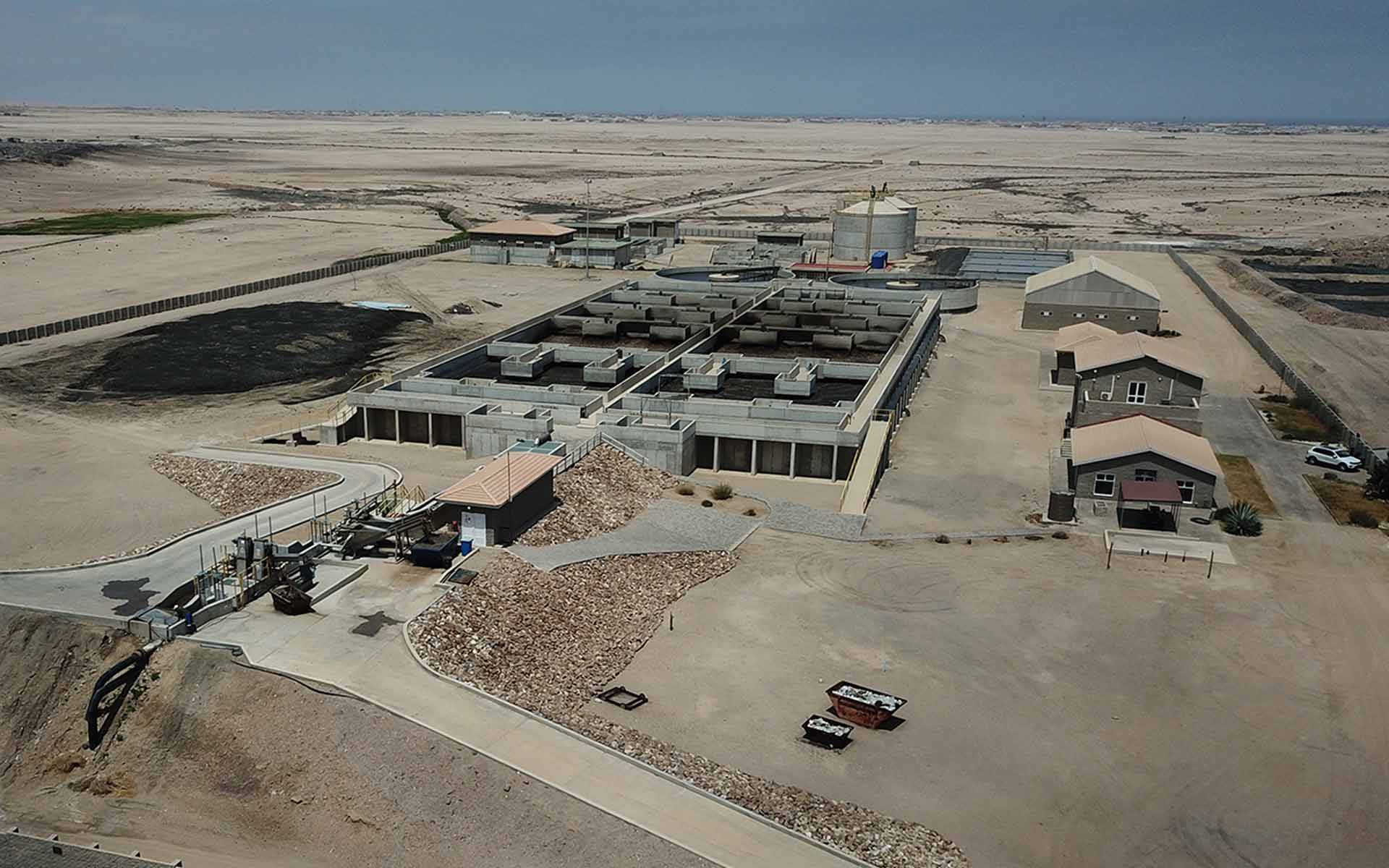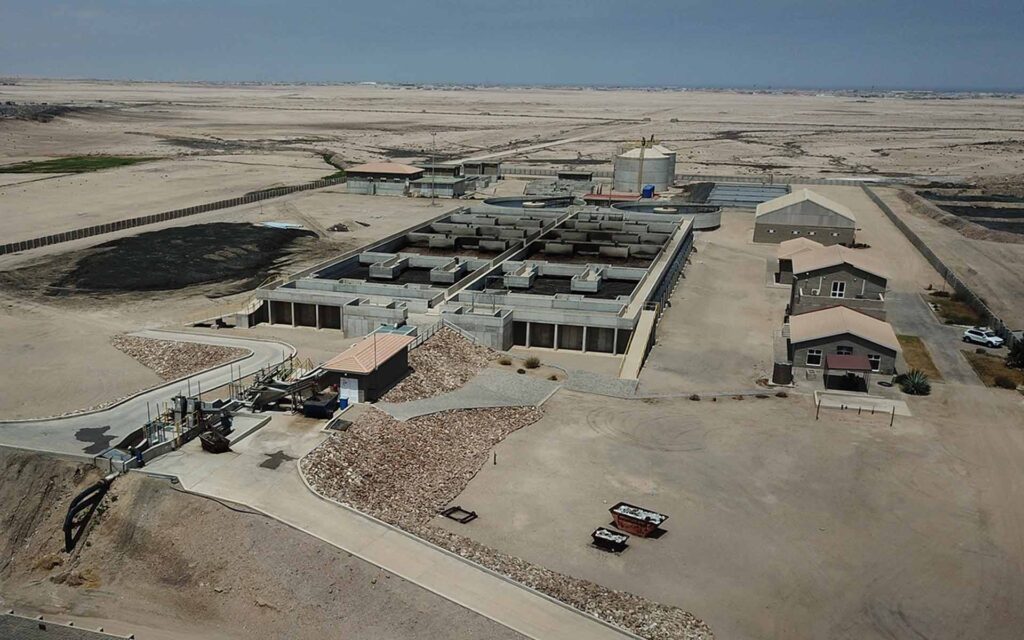 ASE's team of professional process and mechanical engineers, provide an extensive knowhow in water and wastewater treatment applications. Our professional team will fully inhouse design treatment systems based on the latest applicable technology as we have access to the world-wide state-of-theart advanced technologies that are being adapted to suit our application conditions and thus provide the clients with optimal solutions.
ASE and its subsidiary, Aqua Utilities Corporation (AUC), have been operating and maintaining various water and wastewater treatment systems, including seawater treatment plants, desalination systems, industrial and potable water treatment systems and wastewater treatment plants. Through the extensive background in the operations of these systems, we are able to provide our clients with the full scope of operational capabilities including the 24/7 operation, chemical and maintenance supply, being taken care and managed by a professional team to ensure the client with fully compliant final product water.
To ensure that smooth operation of the business ASE's proficient support team of accountants, administrations and warehouse personnel, will ensure a full scope of information and service to our clients.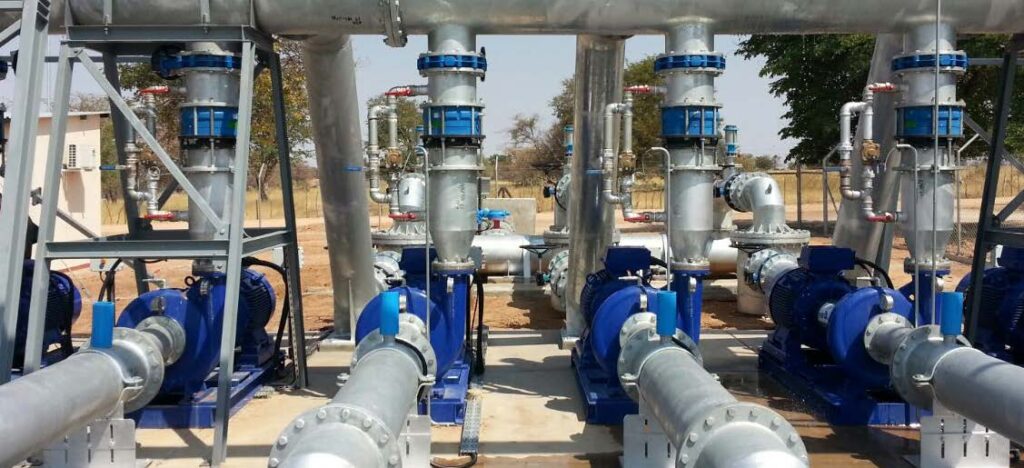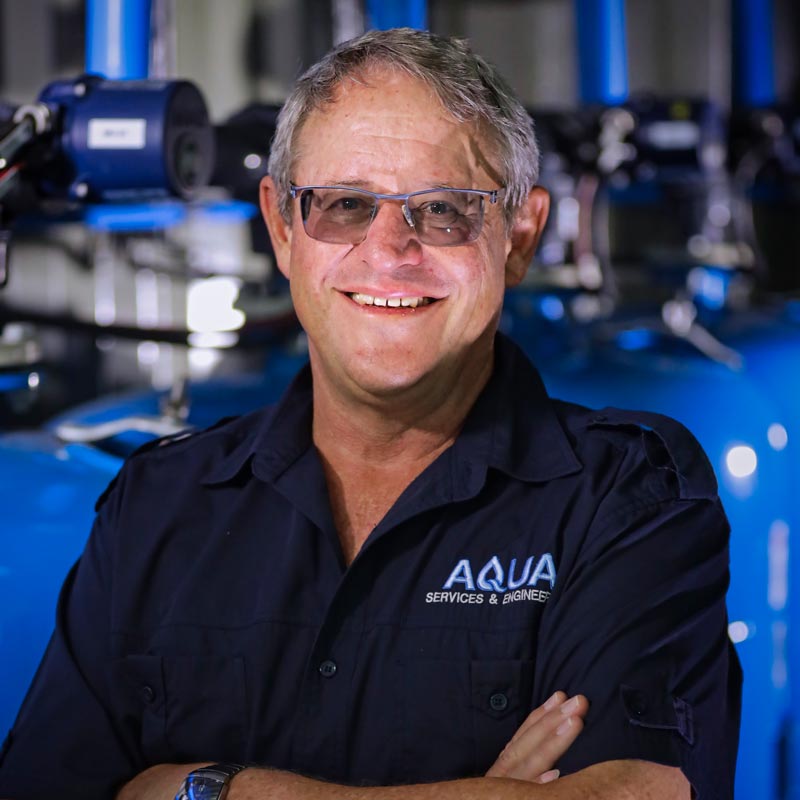 Chris Stöck
Managing Director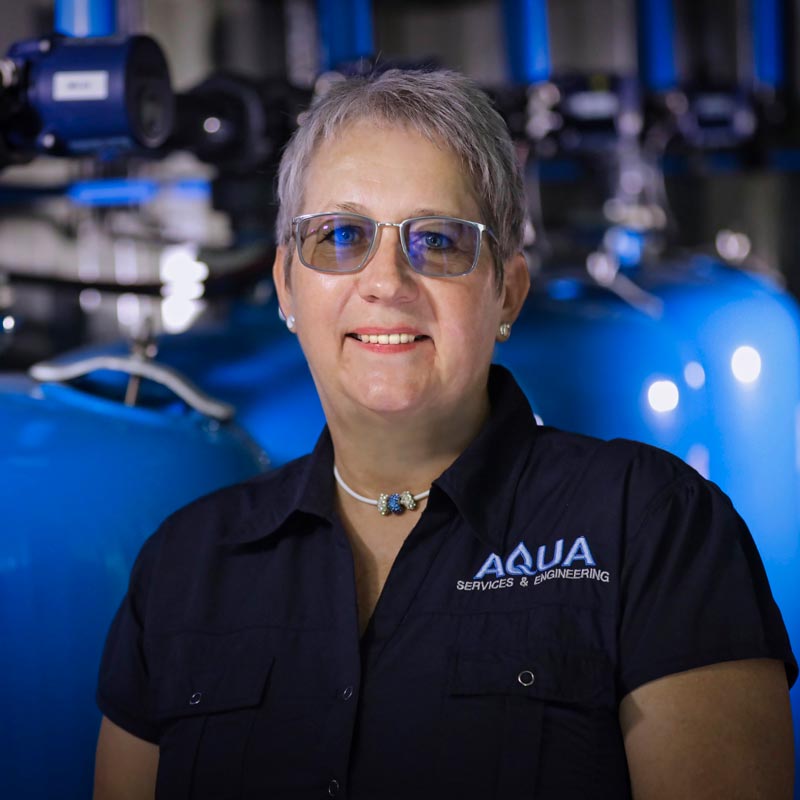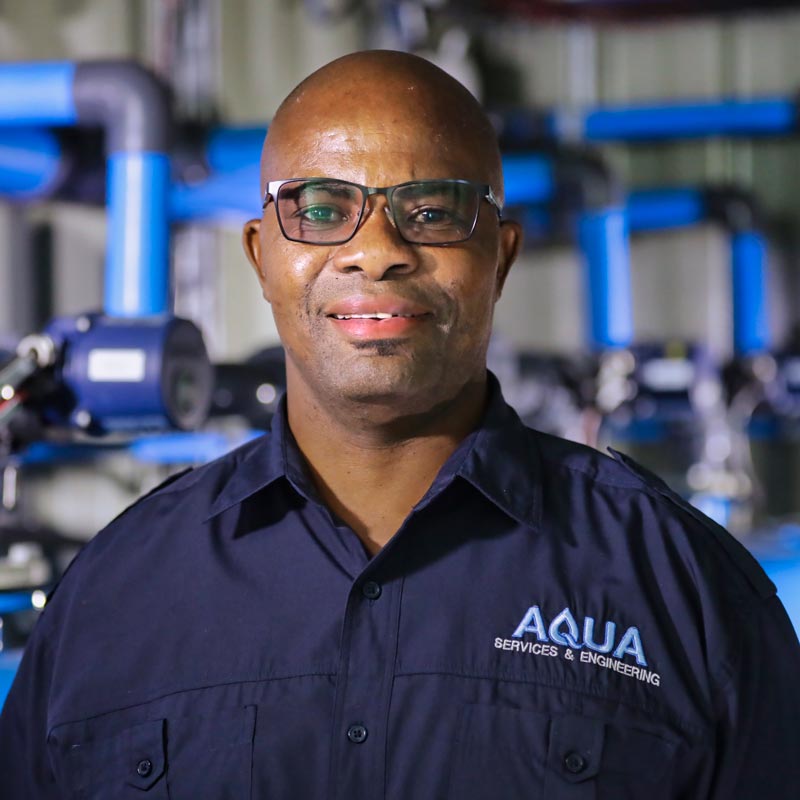 Zahau Tjiyahura
Maintenance & Operations Manager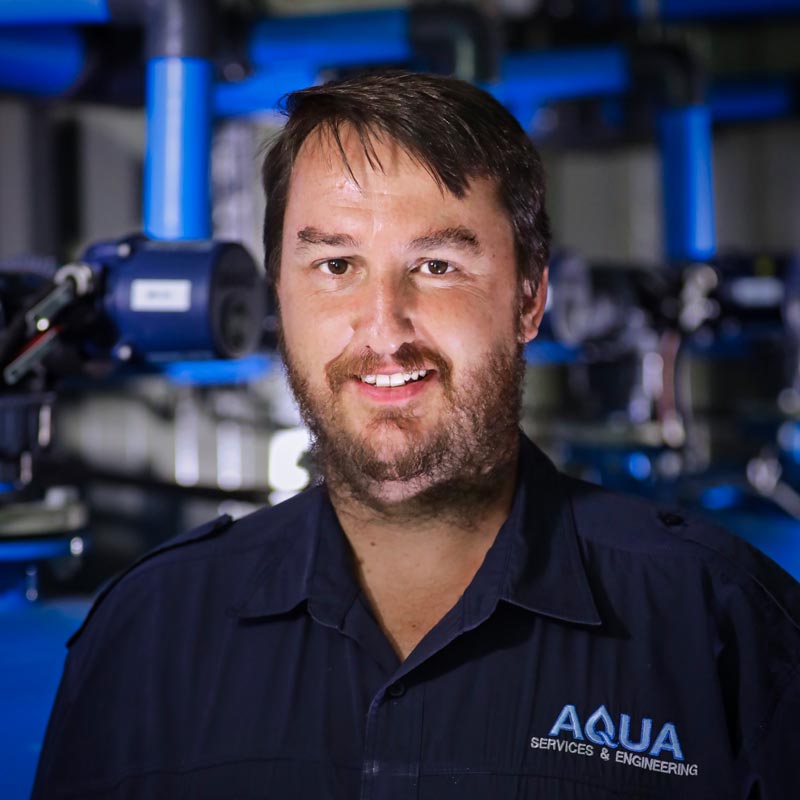 Theunis Muller
Chemicals Manager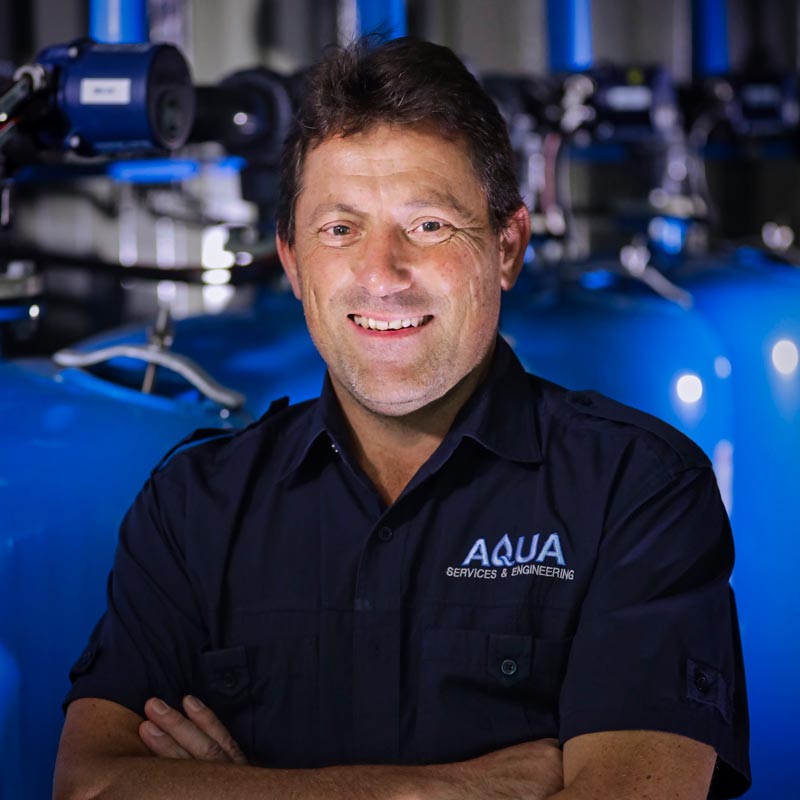 Servaas de Kock
Engineering Services Manager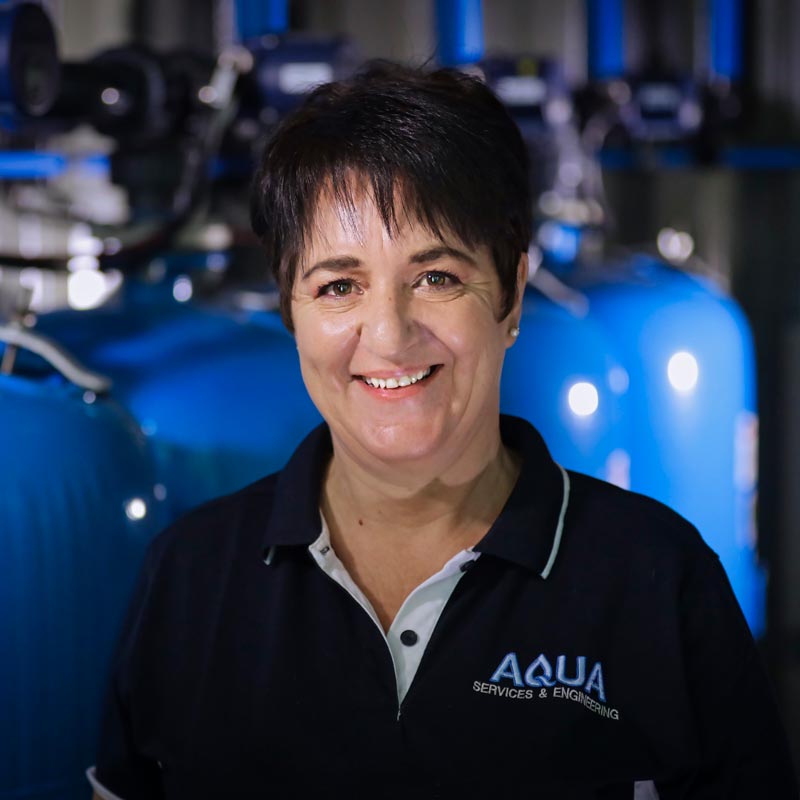 Lientjie de Klerk
HR Manager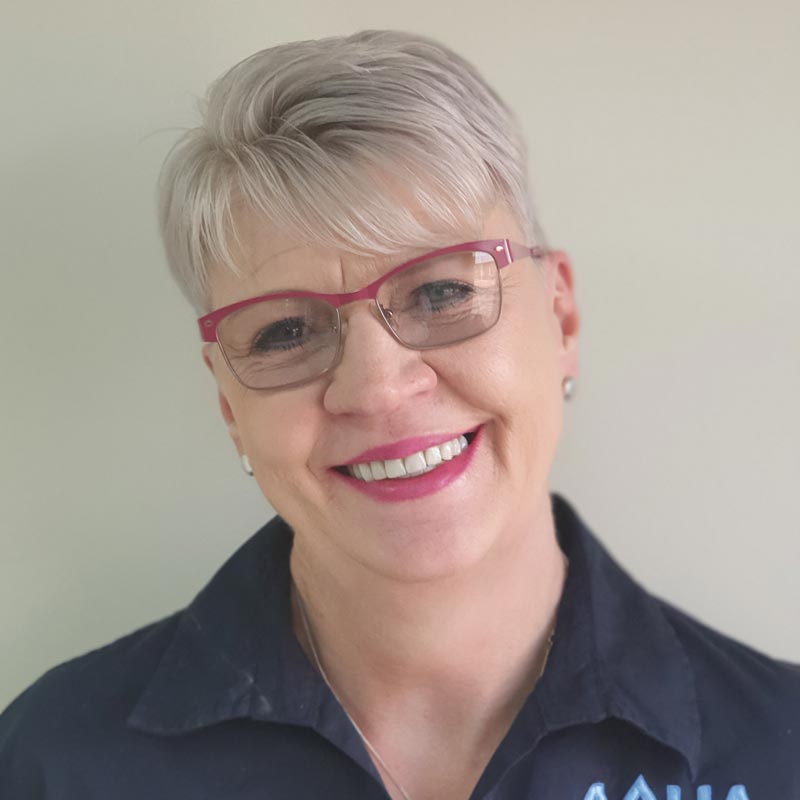 Louisa Schoonbee
Finances & Admin
"AQUA SERVICES & ENGINEERING IS TO BE THE FIRST CHOICE FOR RELIABLE AND ECOLOGICAL SOLUTIONS."
AQUA SERVICES & ENGINEERING IS A PASSIONATE SERVICE PROVIDER TO OUR COMMUNITY AND INDUSTRY, RELIABLY SUPPLYING TREATMENT CHEMICALS, SYSTEMS AND EQUIPMENT FOCUSING ON SUSTAINABLE RESULTS, BACKED BY A DEDICATED AND PROFESSIONAL TEAM.