Namibia Breweries Ltd Groundwater Treatment Plant
In 2018, ASE was selected from among a group of international bidders to provide a complete treatment plant to treat up to 100 m³/h of ground water extracted on the premises of Namibia Breweries Ltd in Windhoek to a suitable quality for use in the brewing and production processes.
The main objective of the project was to provide a stable source of high-quality water for production even in times of water scarcity such as the drought that had been experienced in the previous years. ASE offered a state of the art plant in conjunction with Berkefeld, a Veolia Water Technologies Germany Company and well-known specialist provider of high-quality solutions for food & beverage application.
The detail plant design was carried out collaboratively between NBL, ASE and Berkefeld, and the complete plant was manufactured and assembled in Germany before being shipped to Namibia. ASE carried out the on-site installation in conjunction with installation and commissioning supervision provided by Berkefeld field technicians and engineers.
The plant was completed in December 2019 and has been in operation continuously since then, providing a stable and secure, high quality product water for all the production lines at NBL.
Specifications
The design capacity of the plant requires 2 x 50 m³/h of product water according to international drinking water standards. A minimum raw water capacity of 40 m³/h had to be taken into consideration, as the client would not necessarily always run the treatment plant at full capacity.
Treatment Steps
Optimizing pH level by acidic coagulant to allow for removal / lowering of iron, manganese and alumina upstream of the reverse osmosis system.
Chlorination for oxidation and disinfection
ACTIFLO ® as central process unit for lowering Fe, Mn, Al, Silica, Turbidity, etc.
Break tank
Generous filter bed for final removal of iron and manganese
Desalination by RO system
Storage tank for treated water, disinfection and distribution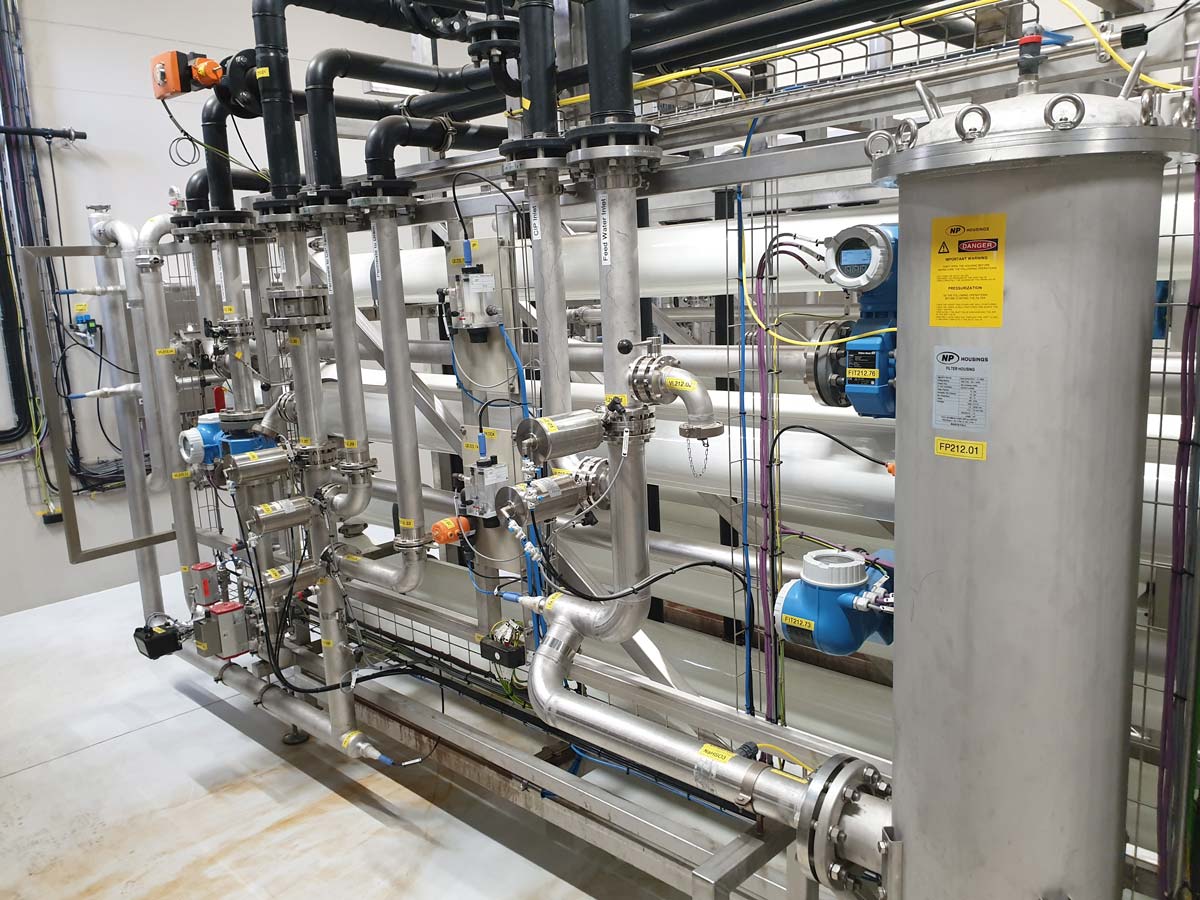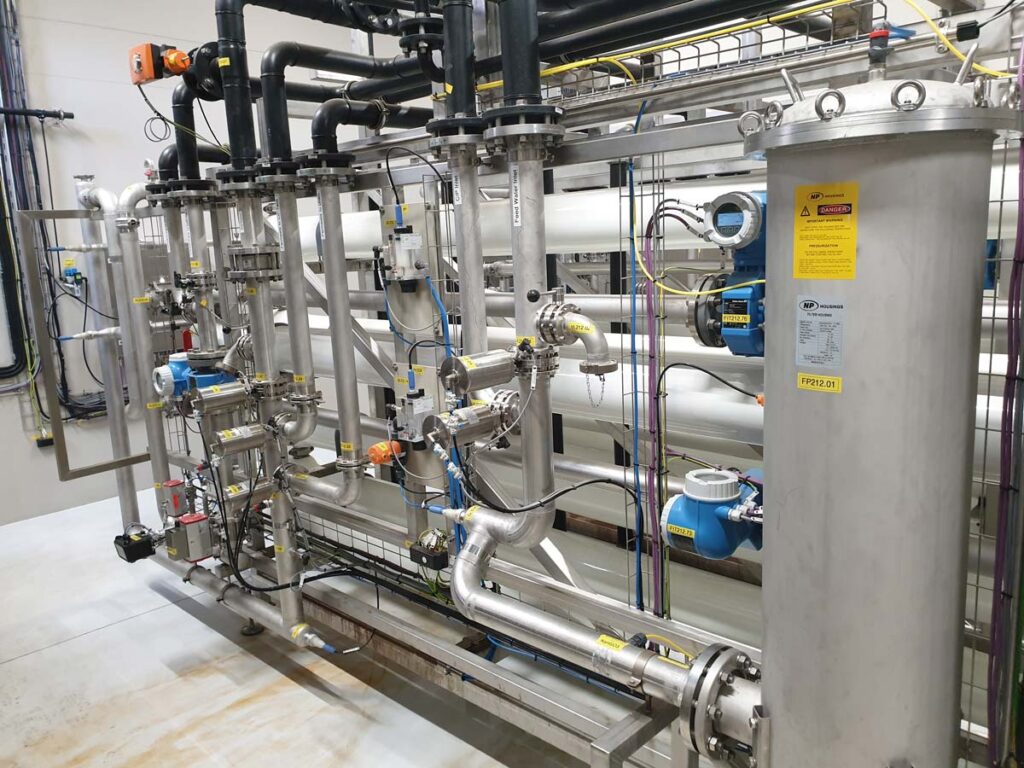 Swakop Uranium Demin Water Plant
In 2014 ASE was selected to design, supply, install and commission a water demineralization system, capable of consistently producing 36 m³/h of product with a conductivity of 10 µS/cm, to be used predominantly for boiler feed water, for the Swakop Uranium Husab Mine.
ASE, in collaboration with Veolia SA, were selected, due to being able to provide a system that was flexible enough to handle varying feedwaters, while reliably producing the desired output and minimizing waste streams and energy demand. Being a local contractor allowed ASE to stand out due to being able to best support the client as well as having the local knowledge to design, supply and optimize a system that is best suited for the harsh Namibian mining environment.
The detail plant design was carried out collaboratively between ASE and Veolia SA, and the reverse osmosis system and demineralization units were manufactured and assembled in South Africa before being shipped to Namibia. ASE carried out the on-site installation and remaining supply and commissioning.
Specifications:
Producing 36 m³/h of demineralised water with a conductivity below 10 µS/cm from potable water supplied by NamWater with the following process steps:
Pressurised Sand Filtration
Reverse Osmosis (85% recovery)
Ion Exchange Demineralization (mixed bed)
The necessity of consistent demineralized water in the power production, pharmaceutical and mining sector is very high and with ASE's experience and expertise we are best suited to meet and exceed to your demineralized water needs.