Communal Treatment Systems
Ongos Valley Development Wastewater Treatment Plant
ASE in consortium with Namibia Construction was awarded the contract to provide the civil, mechanical and electrical works for the new Ongos Valley Development Waste Water Treatment Plant on a turnkey basis to treat the domestic waste water from the Ongos Valley Development.
The plant is based on trickling filter technology and is designed to consistently produce a final effluent conforming to the required standards with only very minimal operator input. It can withstand seasonal weather changes and significant fluctuations in incoming wastewater load, without continuous process monitoring and operator input.
The plant produces a high quality semi-purified water that can be safely re-used for various irrigation applications, thereby helping to conserve scarce fresh water resources. The plant was completed in October 2020, and is ready to begin receiving sewage from the Development once residents begin moving in.
Specifications
Treating up to 1,000 m³ per day domestic sewage to the Namibian Special Standard for discharge to nature or agricultural reuse
Treatment Steps
Screening
Primary settling
Anaerobic & aerobic biological treatment
Clarification
Disinfection
Polishing by sand and GAC filtration
Sludge treatment and dewatering by filter belt press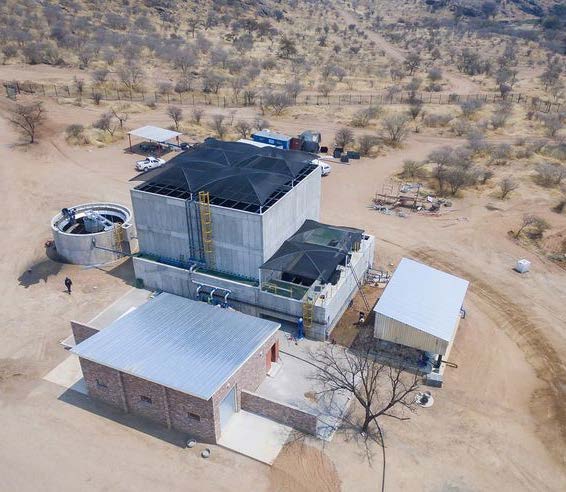 Industrial Wastewater Treatment
Barloworld Namibia Wash Bay Effluent Treatment
Environmentally harmful substances such as heavy metals, solvents, oil, and other hydrocarbons are typically released during the washing of heavy machinery at Barloworld Namibia's Wash Bay. In 2021, ASE was awarded the contract to design, build, supply, install and commission an Effluent Treatment Plant to ensure safe discharge of the wash bay effluent. Furthermore, ASE offered a closed-loop solution to reuse the treated effluent within the wash bay and minimize the use of fresh water.
A 1 m³/d batch treatment system, comfortably able to cater for inflow fluctuations, was offered with the following treatment steps:
Solids/sludge removal
Oil skimming
Flocculation
Dissolved Air Flotation (DAF)
Phenol removal
Disinfection

With ASE's passion for water, the commitment does not end with resolving one problem, but rather in providing a wholistic sustainable solution for the end user.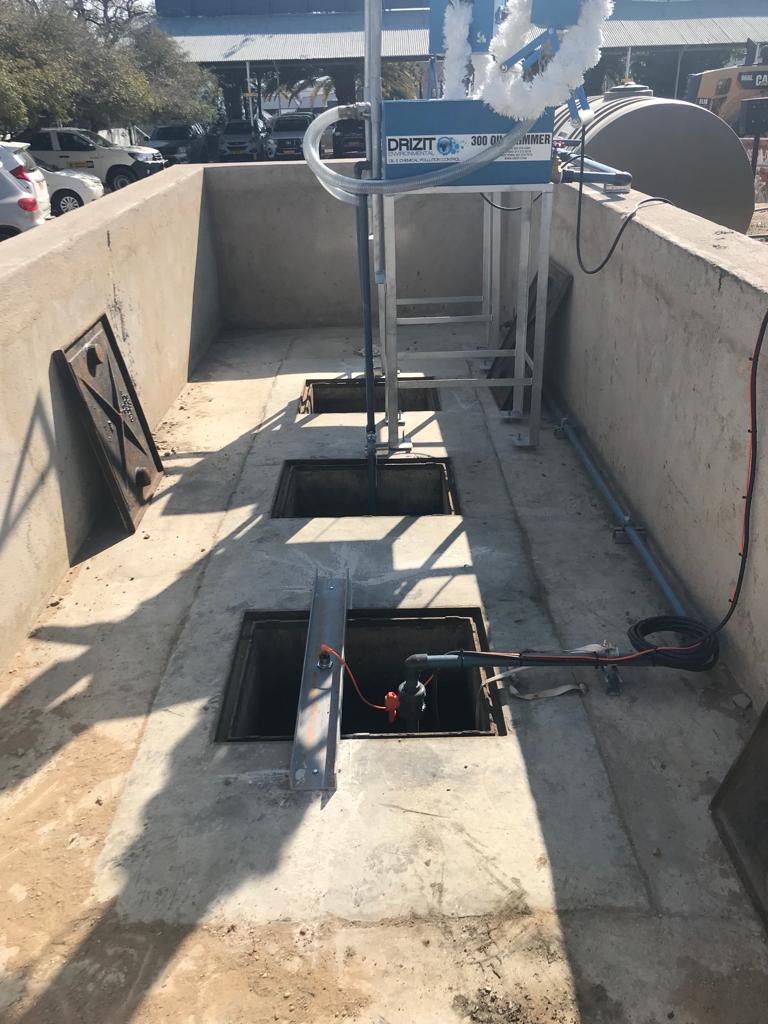 Nedbank Grey Water Treatment Plant
ASE was awarded the contract to supply, install and commission the grey water treatment plant for the new Nedbank Namibia Campus in Windhoek as part of their efforts to have the building achieve Green Star certification – at present the only building in Namibia conforming to this. The plant is designed to treat 3 m³/d domestic grey water to a standard that is suitable for supplemental toilet flushing as well as watering of plants in the building.
ASE, in collaboration with DEHOUST GmbH, were selected to perform this work due to their great expertise, guaranteed performance and local support. It was possible to fully integrate the process into the building management system, so it may be monitored and provide feedback to the client to optimize their water footprint. The system was designed to be fully automatic so that the client only very seldomly need to intervene yet be assured that the product meets the desired results.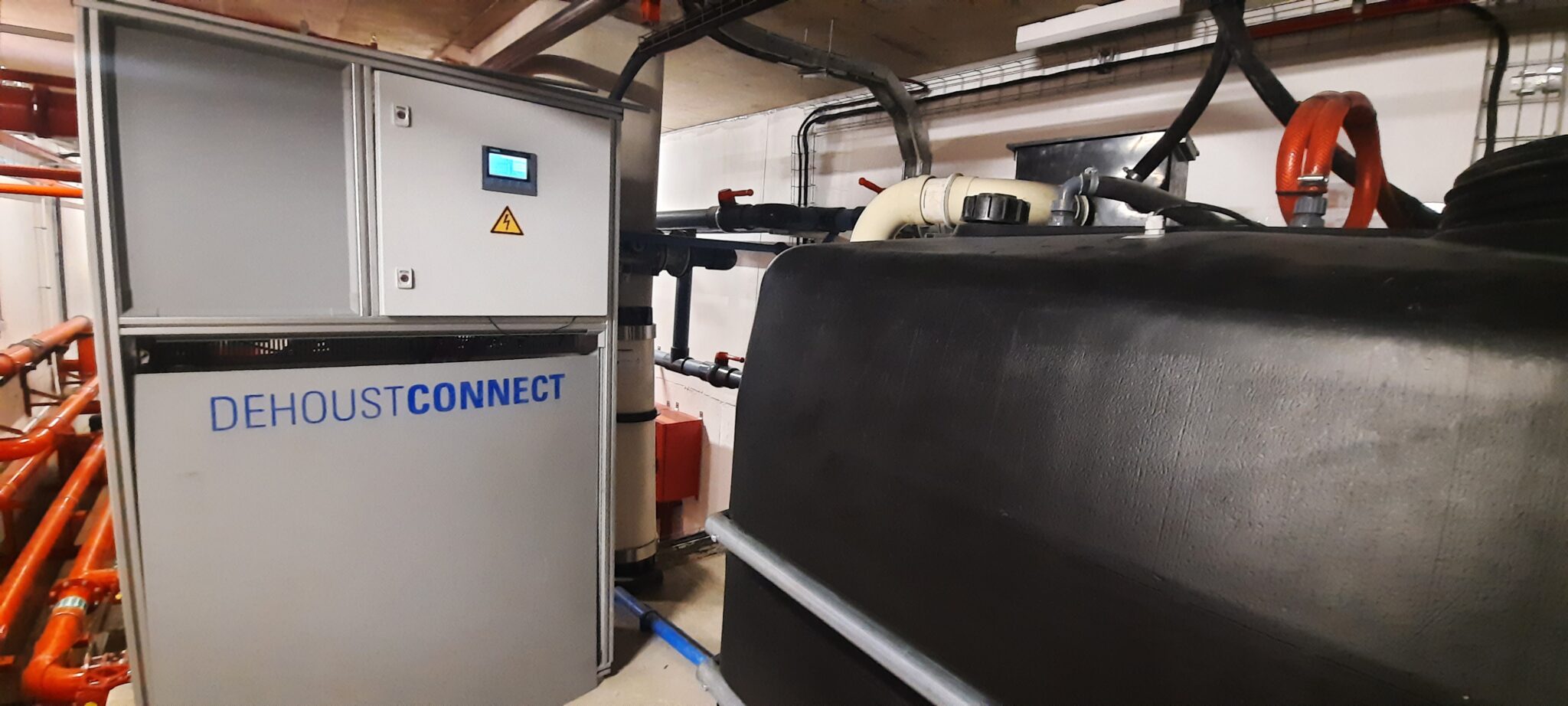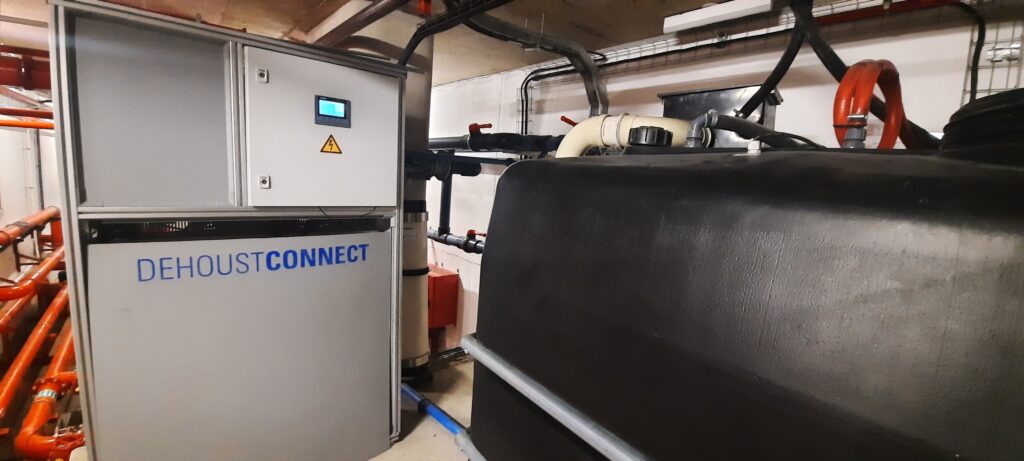 Specifications:

Treating 3 m³/d of domestic greywater to a standard conforming to the Namibian Special Standard for effluent which is used for irrigation and toilet flush water – the process is comprised of the following steps:
Coarse filtration
Biological aerobic treatment
Ultrafiltration – 90% recovery
UV disinfection

Water is a highly precious resource in Namibia and thus it is becoming ever more crucial to become more water conscious – from small industry to large enterprises, if one can reuse water we should.