Aqua Utilities Corporation scope and capabilities
Aqua Utilities Corporation was founded in 2001, joining the experience and background of Epoch Investment, Patron Investment Holding and Kumwe with Aqua Services & Engineering as technology and management partner, providing the Namibian community and industry with a specialist, that is able to raise capital, develop water and wastewater treatment facilities, operate these for an extended period thereby ensuring the efficient operation of the plants to provide final effluent to requirements and environmental standards.
AUC has developed several projects and has been operating plants throughout Namibia for the past many years, including seawater treatment and desalination plants and has been operating the wastewater treatment plants for
Lüderitz Town Council,
Swakopmund Town Council,
Elisenheim Property Development

The experience gained over the past 20 years has established AUC as a qualified and reliable partner to the Namibian community.
AUC is available to establish long-term operating contracts to operate water and / or wastewater treatment systems on behalf of its clients, providing continuous feedback on operational performance, thus proving its execution control and ability.
Scope of development proposals
AUC has established a proven track record, enabling the development of water or wastewater treatment facilities on behalf of a client or community, by raising the funding, having the plants designed and constructed, to recover the incurred costs over long-term operations agreements.
This will ensure that systems are established that will conform to latest standards and be operated by expert teams, providing the community with a final effluent that can be further utilized for greening or agricultural purposes.
AUC has however successfully completed the BOOT projects:
DOP seawater treatment facility, 300 m3/hr
Hangana seawater desal
AUC is currently operating:
Swakopmund WWTP, 13 Ml/d
Elisenheim WWTP, 500 m3/d
AUC completed various projects, including:
Etunda and Sikondo river extraction pump stations;
Onethindi TF and Möwe Bay desalination plant with solar power supply
Extensive investments in Namibian water infrastructure are planned on a cabinet approved emergency scheme to include:
New water treatment plants for Oshakati 500 mil,
Rundu 650 mil,
Outapi 60 mil,
Ombalantu 60 mil,
Windhoek WRP 650 mil. ASE / AUC to participate as subcontractor.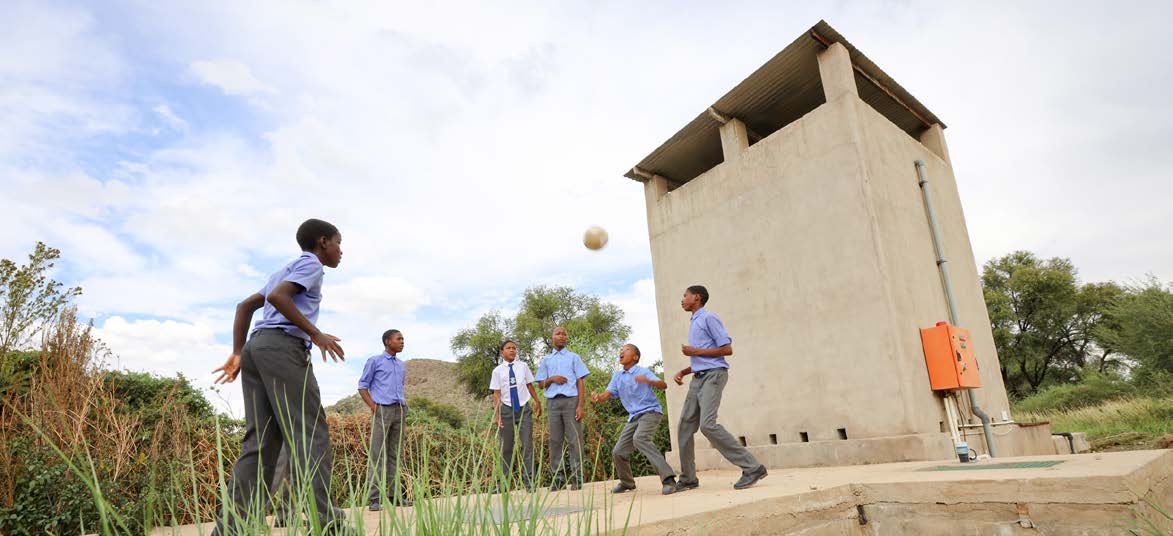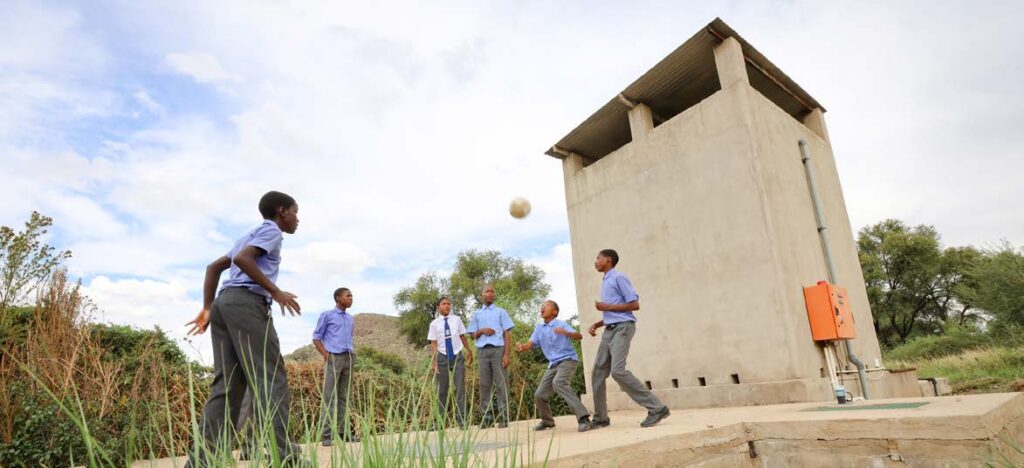 PROMOTING SUSTAINABLE WATER SUPPLY
As part of our Corporate Social Responsibility, ASE / VEOLIA recently set up a wastewater plant at the Aris Primary School. Aris Primary School provides basic education to children of low-income farm workers. The school's wastewater is now treated with ASE's trickling filter plant to adhere to environmental standards. The opportunity provides the school with an ongoing stream of clean water to grow their own crops and provide the children with fresh vegetables.
With an extensive track record of successfully executed projects, ASE has the proven capability to design, manufacture, assemble and install a wide variety of treatment systems and technologies tailored to the specific needs of our customers.
We cover a wide range of markets, from municipal and food and beverage through to industrial and mining, providing engineered solutions for a wide variety of water treatment and conditioning requirements, including:
Drinking water treatment for surface and ground water sources
Ion exchange
Reverse osmosis
Seawater treatment and desalination
Dissolved air flotation
Domestic wastewater treatment
Industrial effluent treatment
Water re-use and recovery
Chemical dosing and disinfection